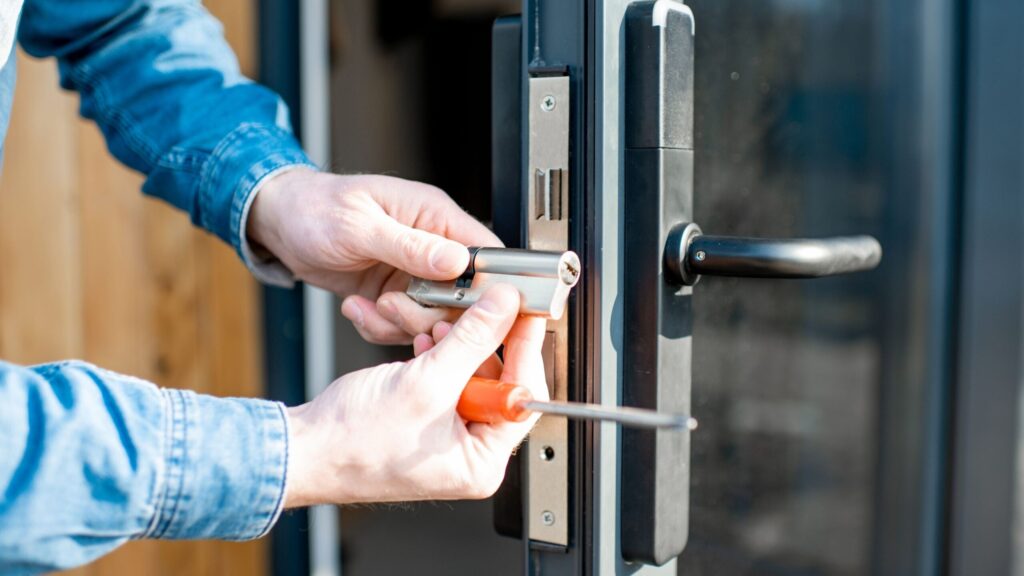 We have the service you need both in locksmith and electricity, 365 days a year, 24 hours a day in Alicante and surroundings.
We offer repair and installation services of all types.
We attend to urgent or planned repairs, in works and reforms, in homes and businesses, both preventive and corrective.
Repair of keys and locks
Keys that are broken, out of adjustment or with worn teeth due to the use.
Door lock installation

When it can no longer be replaced… either due to the use, struggle, theft, damage or any other problem, door locks must be opened. This is a meticulous service because the components must be opened to break the lock apart to proceed to the next step, which is the replacement of the lock.
Replacement of traditional and security cylinders

We have special models for the cylinders, so you don't have to worry about the appearance of your lock. We offer a wide variety of formats and colours that can be adapted to the design of your door.
Spare key

We copy all original key models, carefully, to avoid mistakes and to prevent the serrated teeth from not fitting the lock in question.
Window locks

Over time, by the effects of the weather, its weight and normal use, can cause the window to misalign, causing problems when opening them.
Security systems

Repair of safety failures, combining digital and electrical elements.
Digital Locks

For access, exits and emergency exits for owners to manage their passwords.
Opening of safes

Security elements in areas where are required
Security padlocks for commercial premises and vehicles
Manufactured with high security materials, ideal for complete protection of commercial premises, vans or industrial vehicles.
Reinforced, armoured, automatic, sectional and sliding doors

Fixed and extendable grilles. Automatisms. Artistic and metal locksmithery in general. Sliding doors. Rolling doors. Revolving doors. Telescopic. Rapid roll-up doors.