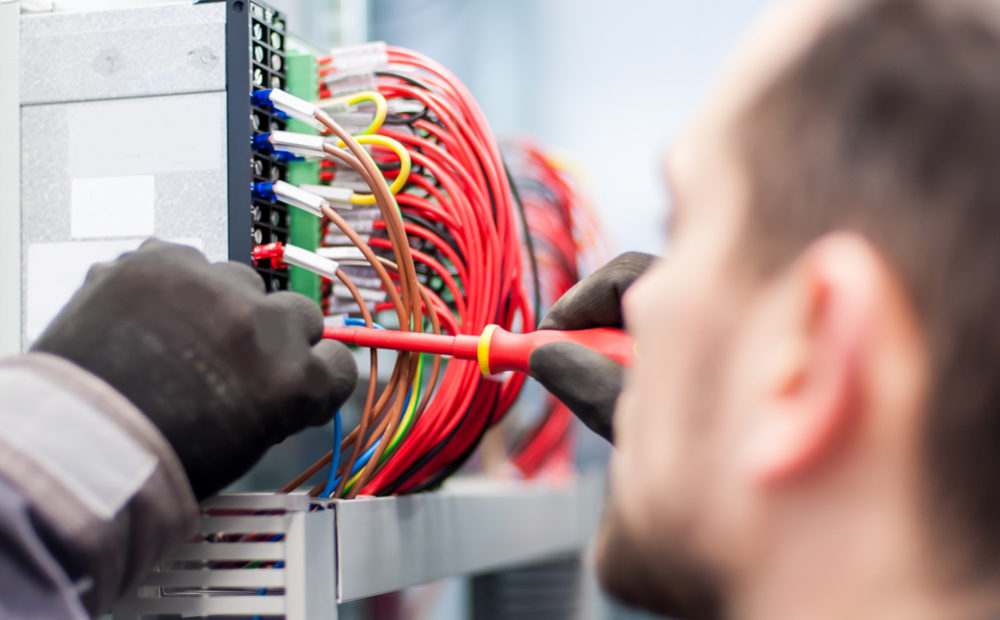 Installation on new buildings
Lighting. Energy saving. Entry phones and video door entry systems. Terrestrial and parabolic aerials. Air conditioning, security system. Automatic doors. Electrical maintenance.
Electrical installations
Replacement of electrical panels. Led installations and sensors in stairs and homes. Electrical adaptations under regulations.
Antenna installations
In homes and buildings. Troubleshooting.
Air conditioning
Installation, repair and maintenance of air conditioners. Houses, premises, stairs and lifts.
Alarm
Installation in private homes and businesses.
Home electrical repairs
We carry out electrical repairs in private homes and private houses, communities of neighbours, new building projects and industrial repairs.
General electrical repairs
Our electrical services range from lights and sockets installations, masking electrical wiring to the maintenance of the most advanced industrial machines.


In each project in which we intervene, the client receives a completely personalised treatment as well as effective advice that will ensure maximum satisfaction at all times.
"Our team of professionals can deal with all types of problems and breakdowns, from the simplest to the most complex.".